Did you know you are paying a mortgage even if you don't own a home?
If you are renting, you are paying you landlord's mortgage! Are you sure you want to do that? Owning your own home locks your payment for 30 years. If you are a renter, your rent probably goes up every year.
The form to the left will give you instant access to the NEW winter buyer's guide.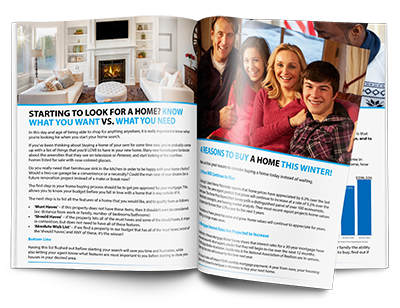 This guide goes step by step on how to buy a home. Your very first step will be to speak to a lender. The last page of the guide contains contact information for lenders we trust.  While you are free to use any lender, these are the professionals that have delivered superior service to our clients. Be sure to let them know you are working with Katrina and Owen. They will take extra good care of you!